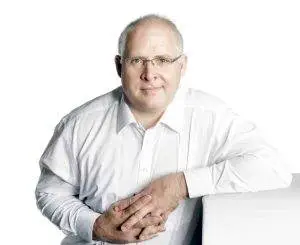 Director: Responsible for Management Consulting and Change Management
Daniel is a student for life and obtained a B. Eng. in Electrical and Electronics Engineering, Masters in Business Administration (MBA), and B. Phil. in Knowledge- and Information Management. Also, he completed certificate programmes in Coaching, Programme and Project Management. During his career, he completed various management development courses, including Implementing Strategy and Managing Corporate Performance and the Disney™ Institute's Customer Experience programme.
Daniel has over 27 years of Information and Communications Technologies (ICT) experience in a senior management position. He is a management consultant focussing on strategy development and execution, as well as business coaching. He has been responsible for establishing and managing several Programme Management Offices (PMOs) during his career. These PMOs were accountable for implementing corporate strategy, re-engineering, customer experience and change programmes. He has a strong understanding of business strategy, operations, optimisation, change management and implementation. Daniel's leadership style promotes a positive and encouraging environment for people to collaborate and work together as a team to produce outstanding results. Daniel's leadership and management experience forms a sound basis for understanding and providing the insight, perspective and practical experience necessary to achieve the desired outcomes and business results. In 2014, he obtained the Group Chief Executive Officer (GCEO) award as part of a team managing a transformation programme, saving the company over R761m in operational expenditure (OPEX) annually.
Being a generalist who has worked throughout the telecommunications value chain, he understands the business and personal challenges. His coaching style concentrates on motivation and behaviours rather than on functional expertise and technical skills. His belief that "Everything is a possibility, nothing is a failure" ensures that he approaches every coaching session with a sense of boundless potential. He enjoys engaging with people and seeing them develop, grow and achieve their goals through a process of personal change that is aligned with their life purpose. He is keen to help people transform themselves, realising their full potential and making a lasting impact in their world. He recently researched managing sustainable Non-Profit organisations and is consulting with NPOs. He also focuses on helping businesses prepare and manage through growth cycles that are a very disrupting and risky phase for businesses.
Daniel has achieved a remarkable milestone in his coaching career. He has successfully completed an Integrative Enneagram course and earned his accreditation as an Integrative Enneagram practitioner. This prestigious qualification empowers him to provide clients with comprehensive reports that detail their Enneagram types and offer developmental actions. These insights significantly enrich the coaching experience, offering a deeper understanding of personal and professional dynamics.
In addition to this, Daniel has also expanded his expertise in team environments. As a qualified Integrative Enneagram Team Coach, he brings valuable skills in facilitating team dynamics and development, essential for creating cohesive and high-performing teams.
Importantly, Daniel's commitment to excellence in coaching is further solidified by his status as a credentialed Coach with COMENSA. This credential reflects his adherence to high standards of professionalism and ethical practice in coaching, assuring clients of a quality, transformative coaching experience.
Whether working with individuals or teams, Daniel's unique blend of Enneagram knowledge and COMENSA-certified coaching skills make him an exceptional choice for those seeking personal growth and organisational development.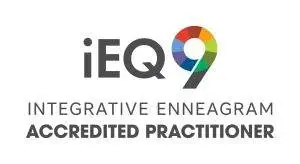 Daniel recently expanded his expertise to include web design and development, bolstering his offerings for small business clients. This addition enables clients to transition their businesses online effectively. Furthermore, he has enhanced his portfolio with essential digital marketing tools such as Search Engine Optimisation (SEO), Google AdWords marketing, and advanced AI solutions, including ChatGPT technologies. These skills are integral to assisting clients in optimising their marketing strategies and digital presence.
Daniel held a directorial position on the board of Plesion NPC, where he played a crucial role in offering strategic consulting to non-profit organisations, helping them to establish and implement their strategic initiatives. Additionally, he founded the business support group Christ In Business (CIB), which transcends traditional networking. Collaborating with Bahne Business Accountants, he has created a conducive environment for like-minded business owners to engage, share experiences, and learn from each other, fostering a community of growth and mutual support.
Connect and follow me on...