Introduction to Career Coaching Services
Are you feeling stuck in your career? Not sure which direction to go or how to achieve your goals? With the help of a skilled and experienced career coach, you can navigate the complexities of the job market, identify your strengths and passions, and create a strategic plan for success.
No matter if you are searching for career options after grade 12 or graduation or if you want to make career changes later in life. That's where career coaching services come in.
Can you benefit from career coaching tips?
As the global workforce becomes more competitive and dynamic, individuals increasingly seek ways to gain an edge in their job search and career advancement. Coaching has become a popular option for professionals seeking guidance on navigating their way through different phases of their careers.
Career coaching services is a personalised service that helps individuals reach their professional goals. A career coach works with you to assess your skills, interests, and values and then guides you in exploring career options that align with your strengths. They provide support and guidance throughout the process, helping you make informed decisions and take the necessary steps to achieve your goals. 
Career coaching includes helping with job searches, resume building, interview preparation, salary negotiation, and overall career planning. A coach provides unbiased feedback tailored to the individual's specific needs and goals and offers valuable tools and techniques to help them succeed. The primary purpose of a career coach is to empower their client by helping them make informed decisions about their career path, identify their strengths, and build a strong personal brand. Working with a qualified coach is an investment in one's own professional development and can lead to increased job satisfaction, career fulfilment, and overall success in the workplace.
What are the benefits of working with a career coach?
When it comes to job searching and career changes, working with a career coach can provide numerous benefits.
Boosting Confidence: Working with a coach can help boost your confidence and self-belief. They can help you recognise and appreciate your accomplishments, build your personal brand, and project a strong professional image.
Gaining Clarity: One of the main benefits of career coaching services is gaining clarity about your career path. A coach can help you identify your passions, values, and strengths and align them with potential job opportunities. 
Setting Goals: A career coach helps you set realistic and achievable goals in your professional life. They assist you in creating a strategic plan and breaking it down into actionable steps, keeping you accountable along the way.
Improving Skills: Whether it's enhancing your interviewing skills or developing effective networking strategies, a career coach can provide guidance on how to improve your professional skills and increase your chances of success.
Overcoming Obstacles: A career coach can help you overcome obstacles that may be holding you back from reaching your full potential. They can provide objective feedback, offer solutions, and support you through challenging situations. Another benefit is that a coach can help you stay on task, preparing you for interviews with their knowledge of interview techniques and providing support as you review and adjust your short- and long-term career goals. Online Interview Coaching can be utilised to overcome the challenges to meet in person.
They can also help establish a career path, not just a job, and craft realistic goals that assess your proficiency and desired career.
Career coaching services can be a valuable investment in your future. By taking advantage of these services, you can gain the guidance and support needed to navigate your career journey with confidence and success.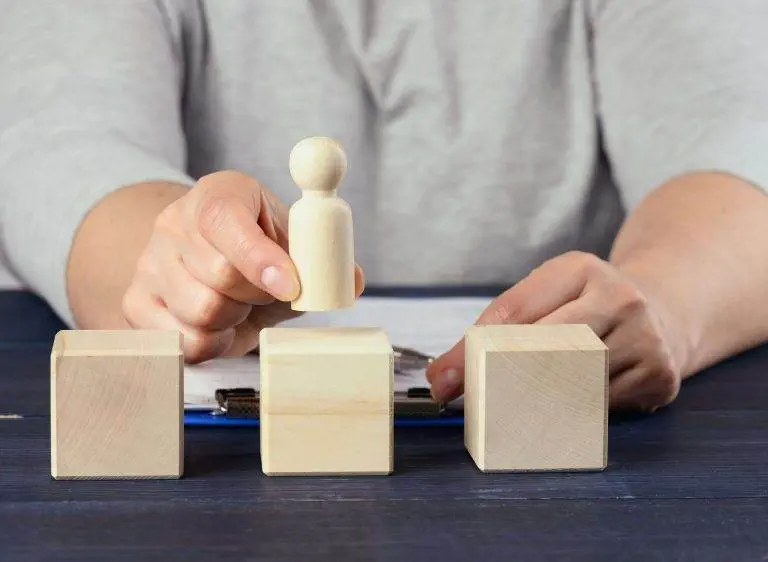 Career finder or career matching test
Psychometric assessments can assist to help you decide on suitable careers for you.
Psychometric assessments can also be used to help you decide on the right type of job or career for you
A psychometric test or assessment is a scientific approach used to measure an individual's cognitive capabilities and behavioural styles. 
Psychometric assessments are commonly used in employment to assess a candidate's aptitude, intelligence, personality, and other attributes relevant to the job position. Psychometric testing objectively assesses a candidate's abilities and provides a highly effective way of predicting how effectively they will fit in their new job.
Specialised assessments, like the Bioss Career Path Appreciation, can help determine one's career growth path and ability to deal with the level of complexity associated with certain jobs.
If you want to read more about how psychometrics are used at organisations or the benefits and further details, click the button below.