Esterhuizen Coaching & Consulting
connecting people to purpose
Evolving Excellence in Talent and Leadership Development to Human Resources Consulting and Management Consulting
Initial Focus on Psychometric Assessments and Talent Management: Founded by Elna Esterhuizen, our firm quickly established itself as a trusted partner in identifying and nurturing talent within organisations. Since its inception in 2007, Esterhuizen Coaching & Consulting (ECCSA) has specialised in psychometric assessments and talent management. Over time, we expanded our expertise to encompass Executive Coaching, Team Coaching, and Resilience Training, marking our evolution into a comprehensive provider of leadership and organisational development solutions. 
Expansion into Executive and Team Coaching: As our expertise grew, we expanded our services to include executive coaching and team coaching. This strategic addition allowed us to empower leaders and teams with enhanced decision-making, leadership, and collaborative skills, furthering organisational success.
Integrating Organisational Development: Recognising the need for holistic organisational health, we incorporated organisational development into our services. This move enabled us to offer comprehensive change management and consulting, addressing broader aspects of organisational dynamics and efficiency.
Leadership Development and Business Transformation: The addition of Daniel Esterhuizen in 2016 marked a new era of management consulting, leadership development and business transformation. Our unique blend of psychological insight and engineering precision guides organisations through transformative changes, developing resilient and effective leaders.
Strategic Consulting and Enneagram Expertise: With our formalisation as a private company in 2018, we deepened our commitment to strategic consulting. Both Elna and Daniel's training in the Enneagram has further enhanced our ability to provide tailored coaching solutions, understanding and addressing the unique dynamics of individuals and teams.
Future Vision: Looking ahead, Esterhuizen Coaching & Consulting is dedicated to leading in psychometric assessments, talent management, executive coaching, team building, organisational development, leadership development, business transformation, career coaching, and strategic consulting. Our journey, enriched by Enneagram insights, underscores our commitment to fostering transformative growth through strategic and psychological expertise.
At ECCSA, our mission is to cultivate transformative professional relationships and drive purpose-led growth. Our expertise spans a broad spectrum, from talent management and development to psychometric assessments, executive and team coaching, and strategic consulting. We integrate Human Resources Consulting and Management Consulting principles to guide individuals and organisations towards achieving their highest potential.
Our goal is to steer both individuals and organisations towards realising their utmost potential through our tailored services. This approach is encapsulated in our tagline: 'Connecting People to Purpose.'
Our core values are the foundation of our agile business processes and shape our approach towards achieving collective value for all stakeholders involved. These values include:
Integrity: Upholding the highest standards of professionalism and ethical conduct in all our interactions.
Honesty: Ensuring transparency and truthfulness in our communications and services.
Fairness: Committing to equity and impartiality in our dealings with clients and partners.
Respect: Valuing and acknowledging the diverse perspectives and backgrounds of everyone we work with.
Authenticity: Maintaining genuineness and sincerity in our actions and advice.
Nurturing Relationships: Fostering strong, supportive, and long-lasting connections with our clients and community.
These principles guide us in delivering exceptional services in talent management, executive coaching, and strategic consulting, ensuring a positive impact on all our engagements.
Our dream at ECCSA is to be a catalyst for transformative growth, empowering individuals, small businesses, large corporations, and non-profit organisations to unlock and leverage their full potential. Through our expertise in Change Management and Transformational Leadership, we are committed to guiding our clients on a journey of self-discovery and strategic development, enabling them to achieve their goals and aspirations. Our vision extends beyond immediate success; we aim to instil lasting change that creates a legacy for future generations.
Our team at ECCSA is a unique blend of seasoned professionals with expertise in Industrial Psychology, Human Resources Consulting, and Management Consulting. This diverse mix of engineering precision and psychological insight enables us to offer unparalleled services in Organisational Development, Team Dynamics, and Personal Development.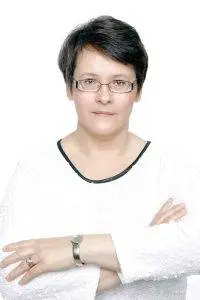 Elna holds the esteemed position of a registered Industrial Psychologist (PS59668), bringing her extensive expertise to the realm of human resources consulting. She is also a certified Religious Specialist in Christian Pastoral Counselling (D185/18), offering a unique blend of spiritual and psychological guidance. Complementing her diverse skill set, Elna is an accredited Executive and Life Coach (GAEST-3777), dedicated to empowering individuals and leaders through transformative coaching.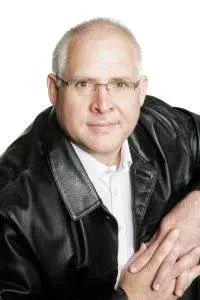 Daniel brings a wealth of knowledge and expertise to the team, having earned a B.Eng. in Electrical and Electronics Engineering, an MBA, and a B.Phil. in Knowledge and Information Management. His professional focus encompasses Management Consulting, Business Coaching (GAEST-4018), and Project Management (PMISA 22027750), where he applies his diverse educational background to drive success in various initiatives. Additionally, Daniel is an accredited Integrative Enneagram Teams Coach (IEQ 2735), further enhancing his ability to facilitate team dynamics and development.
Our internationally experienced coaches and consultants have a
Combined years of experience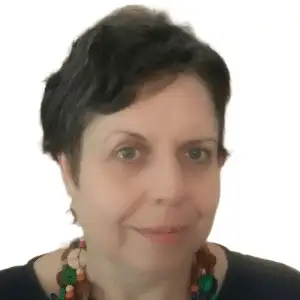 With over 25 years of experience in Talent Management, Marna is a seasoned professional in the field. She is a registered Industrial Psychologist with the HPCSA, bringing a wealth of knowledge and expertise to her role. Since 2011, Marna has been successfully self-employed, offering her services as an independent Industrial Psychologist and Enneagram Coach, where she combines her extensive experience with her passion for personal and professional development.
At ECCSA, we provide a wide array of services tailored to meet the needs of a diverse clientele, including individuals, community groups, small businesses, large corporations, and non-profit organisations.
Our client base is extensive, covering various sectors such as print media, mining, manufacturing, financial services, telecommunications, food and beverage, social services, retail, leisure, and religious organisations.
In collaboration with esteemed partners like BIOSS and SHL, we have worked with prominent companies, including ABSA, Alexander Forbes, AngloGold, Anglo Platinum, Armscor, CCBA, Discovery, Glencore, Heineken, Lonmin, Mango Airlines, MTN, Nedbank, Premier, SABMiller, SARB, SARS, Samancor, Sanlam, Santam, and UNISA. Our international experience is broad, encompassing projects not only in South Africa but also in Mauritius, Nigeria, Botswana, Zimbabwe, Namibia, the Democratic Republic of Congo, and the United Kingdom.